June 16, 2023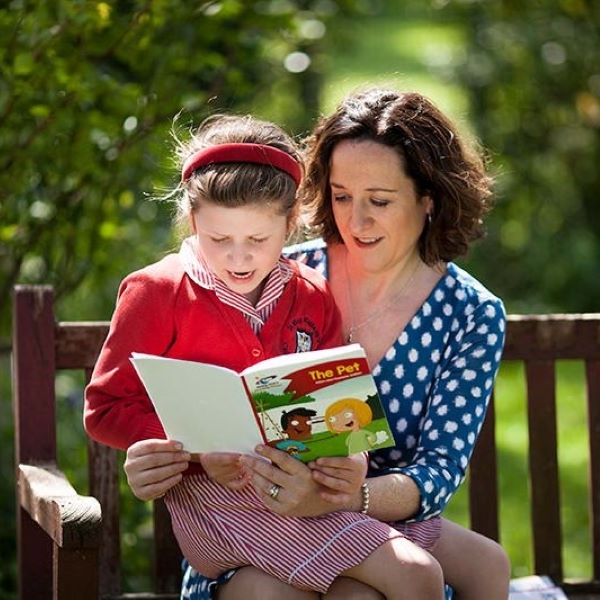 Happy summer to all of our NSCS families and students! Summer is a cherished time that brings a change of pace, new routines, reconnecting with family and friends, and much needed opportunities for rest. As I think back to the summers of my middle and high school years, I can remember the joy of slow summer mornings, summer camps with friends from church, and cousin fun. As a soccer player, summer also included detailed workout plans from coaches and the reminder to have daily "touches on the ball". When I was consistent, I was prepared for the fall season. When I lacked consistency, there was no hiding it during the timed runs at the start of pre- season!

This summer, we are encouraging all of our students to have consistent "touches on the ball" to maintain the growth they have made throughout the school year and come prepared for the 2023-2024 school year. We believe that summer learning provides this practice and helps students avoid the summer slide. Researchers describe the summer slide as learning loss that occurs over the summer break (Alexander, Entwisle, and Olson). Studies examining the impact of summer learning have found that children who had access to books and participated in summer reading programs showed improved reading comprehension, vocabulary, and overall reading achievement (Allington and McGill-Franzen). In the same way, student participation in math-related activities during the summer helped prevent loss of math skills and contributed to better math performance in the subsequent school year (Downey et al.).
To keep the momentum of learning going, we are asking families to partner with us. The teachers have provided the resources and guidelines for reading, math, and writing practice for students entering Grades 1-8. You can find these resources by clicking here: Summer Learning. For students entering Preschool, PreK, and Kindergarten, we recommend reading to your child daily, exploring and talking about the world around them, and playing board games to develop turn taking skills, counting, and decision making. Play dates are also a wonderful opportunity for students of all ages to build social skills. A great place to kick off Summer Learning is your local library. When your child is a part of the process of picking out a book, there is a sense of ownership and excitement.

Thank you for working with us to prepare the students for another wonderful year of growth in the 2023-2024 school year. The teachers and staff will also be engaging in a variety of coursework, professional development, book clubs, and trainings in order to strengthen and refine our teaching practices. Please feel free to reach out to me during the summer with any questions about Summer Learning.

I pray for God's many blessings over you and your families this summer!

Academic Dean
June 14, 2023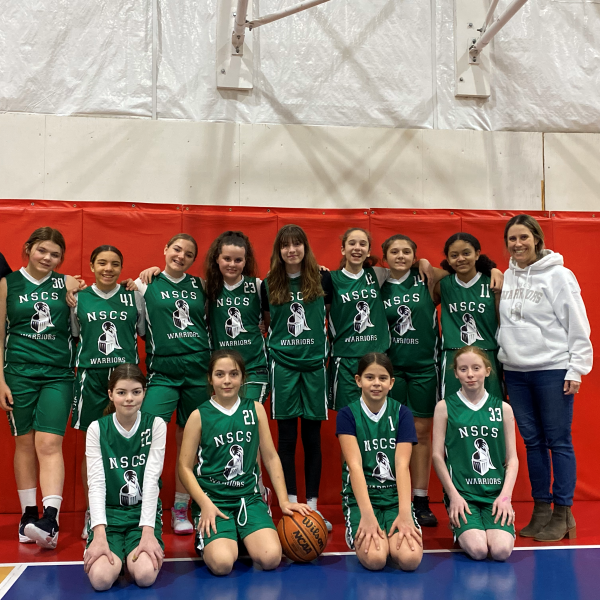 The Athletic program at North Shore Christian School starts in our Physical Education classes. Students in grades Preschool-8 participate in developmentally appropriate physical activities, which promote good sportsmanship, individual skill development, and team play. Our goal is for every student to develop an appreciation for healthy competition and the benefits of physical activity.
Beyond our Physical Education classes, we have seasonal interscholastic teams, as well as sports clubs. Participating in sports provides student-athletes an opportunity to glorify God using their gifts on the field or on the court. We believe that lessons learned through sports are an extension of our classroom instruction. In all aspects of our athletic program there is an emphasis on nurturing overall fitness, physical skills, self-confidence, sportsmanship, and teamwork. Student-athletes will also learn valuable character lessons in respect, humility, grace, and perseverance.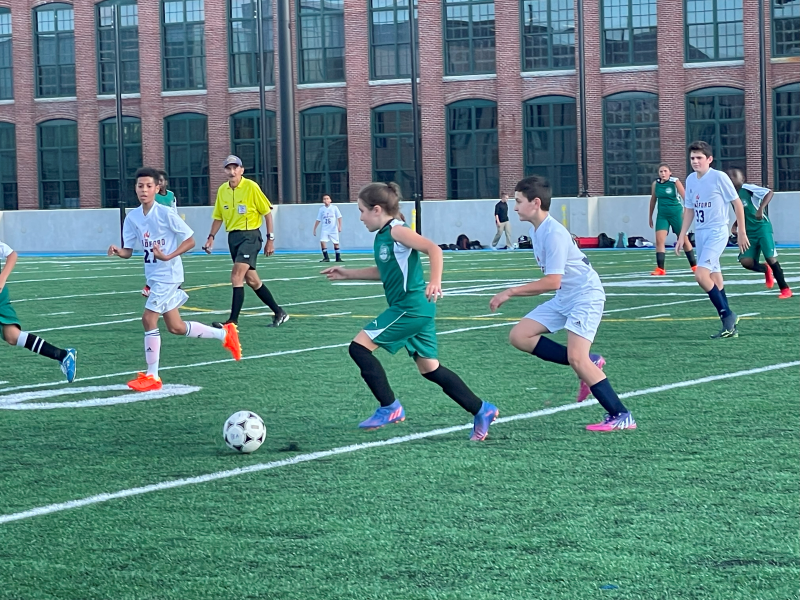 Middle School students in good academic standing are welcome and encouraged to participate in our Athletics offerings. Currently, our competitive teams are Soccer (Fall), and Basketball (Winter). We hope to develop Cross Country and/or Track/Field as interscholastic teams in the near future. The sports clubs that may be offered in season are: Running Club, Soccer Club, Sports Club (a variety of games), Tennis Club, and TaeKwonDo.
Our mascot for our sports teams are the Warriors! In God's word He speaks to the empowerment, through the Holy Spirit, to be strong warriors. Consider Zechariah 10:5-12. Student-athletes are guided in their understanding that we are more than conquerors in Christ Jesus (Romans 8:37), and in Him and to HIm goes all the praise, whether in times of defeat, or in moments of victories, we are warriors still in Christ.
June 13, 2023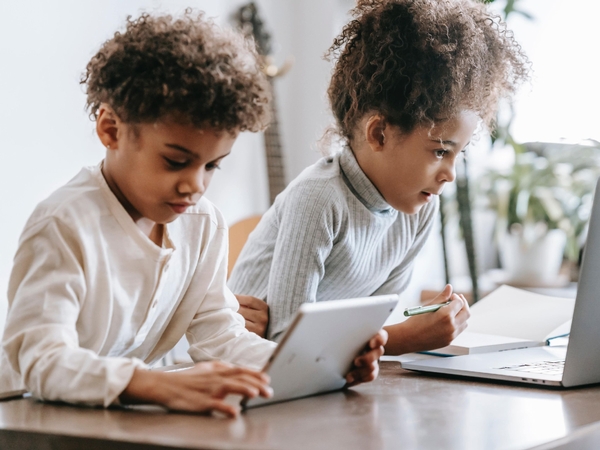 Whether it's a buzz, beep, chime, or ding one thing is for sure – our minds have been programmed to respond to the subtle attention-grabbing noises (or vibrations) that our smart phones make. We can hardly stop the almost involuntary response that over takes our body as we seemingly unconsciously reach for our device. What exactly are we checking for anyway? For adults, it is most likely one of two things – work or our children.
But, what about our children…what has them so enamored that they can hardly pull themselves away from their technology? I read an article recently which shared some sobering statistics. The article, which was put out by Focus on the Family (click to learn more) indicated that children ages 8-12 are on technology about 6 hours/day. This amount increases to about 9 hours/day for children ages 13-18. I encourage everyone to read this article, it was eye-opening, to say the least.
While the article shared several good ways that adults can monitor their children's screen time, as well as some available filters that are on the market that they can incorporate to help limit their child's ability to view or participate on inappropriate sites, it doesn't completely solve the problem of children and technology. Our kids will eventually reach an age (and that age is getting younger and younger) when they simple are a bit more tech savvy than mom and dad. In other words, the filters we may be using to protect our children may easily be bypassed by our children. So, what exactly do we do to help protect our children from overdosing on technology, or worst, becoming what some have coined as a tech addict? Researchers have argued that the part of the brain that is stimulated and effected by certain substances that can lead to an addiction, is also the same part of the brain that is stimulated when we our engrossed in our technology. To learn more about this phenomena check out this article.
Over usage of the screen is epidemic and experts are urging parents to take the reins and help limit the amount of time children spend in front of a screen. According to research shared by CBS (click for research), "Kids and teens age 8 to 18 spend an average of more than seven hours a day looking at screens. The new warning from the AHA (American Heart Association) recommends parents limit screen time for kids to a maximum of just two hours per day. For younger children, age 2 to 5, the recommended limit is one hour per day."
Take back your summer! Fid creative ways to engage your children each day. It doesn't need to require a lot of time, or money. It could include things like a scavenger hunt in the back yard or local park, a walk along the beach, cooking hotdogs over the firepit, or simply reading a book together. No matter the age of your children, spending time as a family never goes out of style!
Here are some practical ways that adults can combat over usage of technology in our children. Try adding a new suggestion each week over the summer until your child is spending a more appropriate (and healthy) amount of time in front of the screen, and reclaim your summer!
For every 30 minutes of screen time, have your child read for at least 10 minutes.
If your family is not already in the habit, build in family dinners. Pick a consistent time each night that dinner will be served…try preparing dinner with your child!
Commit, along with your child, to leaving cell phones, laptops, iPads, and/or tablets on the kitchen counter each night before bedtime.
In the mornings instead of your child reaching for their technology first thing, how about leaving a Bible verse or inspirational saying next to their bed so when they wake up it's the first thing they see as opposed to the screen.
For more great tips to help your children combat the screen, check out this article.
By Pam Heintz, Head of School